I stumbled across a friend on Facebook today who is undertaking the "30 Day Harry Potter Challenge". Like 90% of the population, I adore Harry Potter, so naturally, this took my attention. And while I do not have the perseverence to undergo the month's worth of Facebook statuses, I couldn't help but notice a recurring pattern in my answers.
Tell me if you spot it.

(Note: If you're trying to avoid spoilers, LOOK AWAY! LOOK AWAY NOW!)
30 Day Harry Potter Challenge (…in 1 Day)
Day 1 – Favourite Book in the Series: Harry Potter and the Prisoner of Azkaban (the serious lack of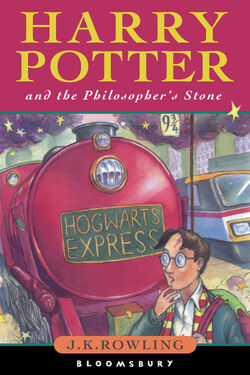 Voldemort-ness is overcome by the epicness of Remus Lupin and Sirius Black).
Day 2 – Least Favourite Book in the Series: Harry Potter and the Deathly Hallows (I didn't like how the series ended. Maybe this was a result of my subconscious mind rebelling against the possibility that it was all over…)
Day 3 – Favourite Character: Lord Voldemort.
Day 4 – Favourite Villain: Lord Voldemort.
Day 5 – Saddest Moment: I sob like a baby every time I read the final line of Chapter 29 in Half-Blood Prince: "And he knew, without knowing how he knew it, that the phoenix had gone, had left Hogwarts for good, just as Dumbledore had left the school, had left the world … had left Harry." I've read the sixth book often, but Dumbledore's death get met every single time.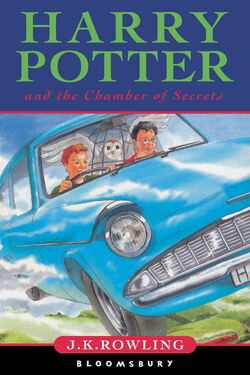 Day 6 – Favourite Professor: Remus Lupin – don't you just wanna hug him?
Day 7 – Least Favourite Professor: Dolores Umbridge – the woman who we all love to hate.
Day 8 – Favourite Subject: Care of Magical Creatures ('cause Hagrid is just fantastic, and I want a hippogriff).
Day 9 – Least Favourite Subject: Divination ('nuff said).
Day 10 – Favourite Shop in Diagon Alley: Weasleys' Wizard Wheezes.
Day 11 – Most Handsome Character: Tom Riddle Jr.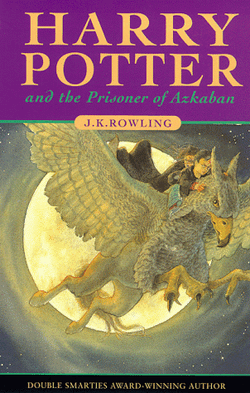 Day 12 – Most Beautiful Character: Luna Lovegood.
Day 13 – Most Missed Dead Character: Lord Voldemort.
Day 14 – Favourite Book Cover: Toss-up between the Bloomsbury Children's editions for Prisoner of Azkaban and Goblet of Fire. Although, as a whole, I adore the dark, simple covers of the adult editions.
Day 15 – Favourite Tri-Wizard Tournament Challenge: The final maze one – it had Voldemort in it!
Day 16 – Your Favourite Hogwarts House: I have two – Hufflepuff (because they seem to be all-round good people) and Slytherin (if I have to tell you why, you haven't been paying attention).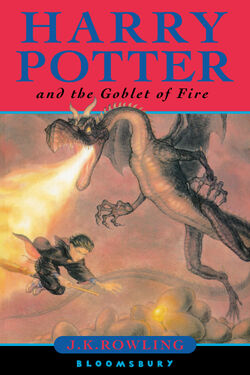 Day 17 – Favourite Animagus: Sirius Black (how cute is he when he's chasing pigeons?!). But McGonagall is pretty bad-ass, too.
Day 18 – Favourite Unforgivable Curse: If you haven't pointed your finger at someone who's been pissing you off, and shouting "AVADA KEDAVRA" in a loud and demanding tone, then you, my dear reader, are missing out on something grand.
Day 19 – Favourite Horcrux: Nagini. (He gave part of his soul to his snake! How adorable is that?!)
Day 20 – Funniest Moment: "Now, you two – this year you behave yourselves. If I get one more owl telling me you've – you've blown up a toilet or –"

"Blown up a toilet? We've never blown up a toilet."
"Great idea though, thanks, Mom." …
"Don't [cry], Ginny, we'll send you loads of owls."
"We'll send you a Hogwarts toilet seat."
Day 21 - Most Emotional Moment: There were many emotional moments throughout the series. Dobby dying. Fred dying. Sirius dying, and then joining Lily, James and Remus (WHY DID SHE KILL REMUS?!) in the forest to comfort Harry. But the most emotional moment for me (and yes, I know how sad this is going to sound) was the mental image Rowling painted after Voldemort was killed, in which she says that his body was in the Great Hall, away from everyone else. The poor guy's dead, he wasn't gonna hurt anyone! Why did they have to put him in his own little sad, dead corner? (Okay, mentally disturbed rant is over.)
Day 22 – Aspired Quidditch Position: Umm… Is spectator a position?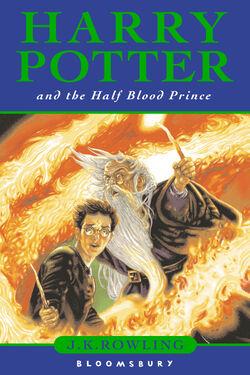 Day 23 – Favourite Patronus: Severus's doe. Can I hear a unanimous "Awwwwww!"?
Day 24 – Your Own Patronus: Probably a cat. Likes luxury and independence, but secretly hopes for everything to be brought to her on a silver platter.
Day 25 – Favourite Dursley: Marjorie Dursley – that woman was great for a laugh, especially in the film, which helpfully broke the tension of Harry's departure by showing her massive balloon form in the distance, shrieking.
Day 26 – Favourite Wand: Hagrid's pink umbrella.
Day 27 – Favourite Magical Ability: The ability to put your thoughts into a pensieve. Wouldn't that be nice?
Day 28 – Favourite Death Eater: Draco Malfoy. He's another reason why I didn't enjoy Deathly Hallows all that much. I felt like Rowling was building him up for something great, but it just never happened.
Day 29 – Favourite Hogwarts Portrait: The Fat Lady. (Do you think she takes offence to that title? I would. Surely she has an actual name we could all be using…?)
Day 30 – Favourite Spell: Expecto Patronum – and now I'm sad, because I'm thinking of poor dead Remus, which makes me think of poor dead Sirius, which makes me think of poor dead Voldemort.
*sigh*
- Love The Bad Guy